Varmint Hunting
For those of us who enjoy shooting sports welcome to the wonderful world of sage rat shooting. Each spring we host a number of families, couples and addicted shooters on our varmint hunts. These squirrels are affectionately known as sage rats, squeaks, varmints and pop-ups. Heck anything with that many nicknames has got to be fun to hunt. So, from March through May we shoot squeaks. We shoot them in the sun. We shoot them in the snow. We shoot them in the rain. We shoot them in the hail. Heck my friend, sage rats, they are everywhere. (Oops, too much Dr. Seuss)
We shoot from stable shooting platforms that we have dubbed VEU which stands for Varmint Extermination Unit. These shooting trailers have one or two levels, shooting benches and stabilizing jacks on all corners. The amenities, along with abundant sage rats equal a mobile outdoor shooting gallery.
It is not unusual for a single "rat hunter" to expend 500 rounds of ammunition in a single day. High season for this sport is definitely spring time, when sage rats are most active.
A 22-caliber rifle with a scope is the weapon of choice of the rat hunter because the ammunition is reasonably priced, although some hunters use the twelve-ounce "pop-ups" to sight in a big game rifle in anticipation of deer or elk season. A 17HMR is also a very popular gun for the sport. it never ceases to surprise me though when a group arrives and they begin to unload their arsenal. Its no surprise for a single shooter to bring 5 or more firearms for the day. We've seen some pretty amazing guns on our hunts; some rare, some custom and some fresh out of the box.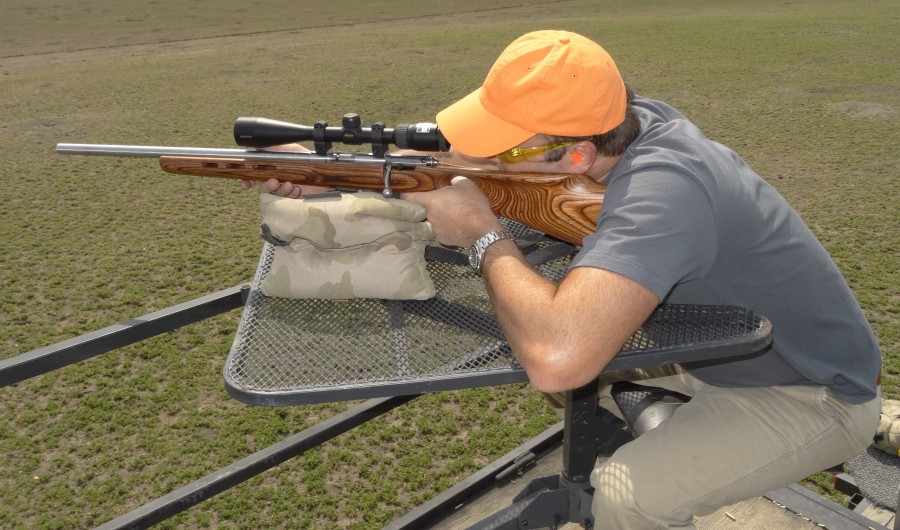 It is a fact that Belding's ground squirrels eat alfalfa plants and roots, damage fields, bury plants, and build mounds that damage swathers and other equipment. They also attract badgers, a natural predator that can cause major damage to fields as well. Badgers dig deep and they dig wide. They can cause perilous conditions for horses. That said, shooting these varmints does help curb a population often run rampant. But I have to admit that while it is nice to be doing a "good and helpful deed" for the farmer, varmint hunting is almost all about fun.
Hunts begin early in the morning. Typically you'll meet your guide at 7AM and we wrap up the day by about 4PM. We recommend packing a lunch and bringing plenty of nonalcoholic beverages. Sunscreen and a hat are advisable and wear layered clothing. Eye and hearing protection are HIGHLY recommended. Hiking boots are suitable.
We hope you'll join us in the high desert farmlands of the Klamath Basin for a shooting adventure soon.