Welcome to Roe Outfitters
CHOOSE YOUR OREGON ADVENTURE
Southern Oregon
Real Oregon Experience.
ROE is your gateway to adventure in Southern Oregon. We've been guiding families and friends on the rivers, lakes and through the forests and fields of this region since 1984. We consider it a privilege to share in your adventure to Southern Oregon and we are excited to introduce you to all that we love and admire about the area.
Southern Oregon is a bit unexpected for many visitors. If you're picturing rainy landscapes and people keeping it weird, then you've got the TV show Portlandia on the brain. We are dramatically different. Start thinking, sunny, high desert with lots of forests and wide open spaces. The backyard of Crater Lake National Park is carved to perfection by astonishing river canyons and spring creeks so blue you'll think we used ink.
The people of Southern Oregon are as diverse as the landscape. You'll be grabbing a coffee with cowboys in dusty hats, farmers in ball caps, artists in jeans and actors in, well, that varies too! Point is Southern Oregon will likely surprise you with it's rural friendly feel and an underlying current of super suave. That's part of the magic here. The people. You'll come for an awesome adventure of fly fishing or rafting, ziplineing or kayaking but you're likely to visit us again and again because of the people you'll meet along the way. Its easy to feel a part of the community here. So welcome and make yourself at home!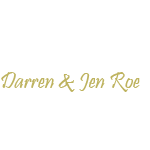 CLIENTS' TESTIMONIALS
What People are saying about ROE!
What a great day on the Klamath River white water rafting today! Thank you all for making our trip extremely enjoyable and memorable! We will definitely recommend you to everyone!!!
Leslie C.
Thanks Darren, Brandon and the ROE Outfitters team! You made the outdoor experience in Klamath a great one. We enjoyed the fishing and kayaking. The only thing we regret is not spending more time in Klamath Falls... We will be back!
Shawn P
Look forward to coming back every year - I love hunting with Darren he makes the hunts fun and he is a master waterfowl guide!!!!
Monte E.